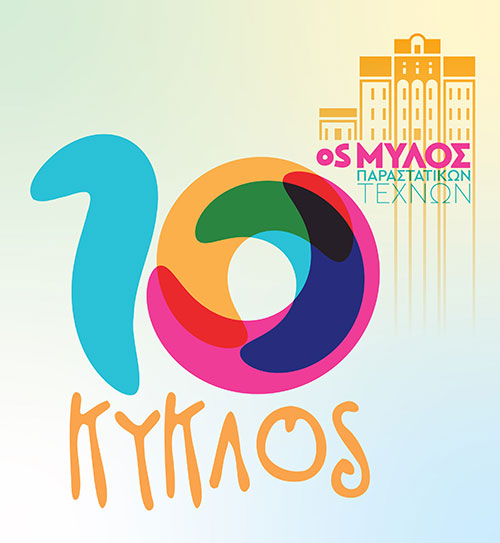 17 Feb

OPEN CALL 2023

10th Mill of Performing Arts

The festival of the city of Larissa, dedicated to the performing arts, completes its first 10-year cycle and celebrates its anniversary from 22 September to 1 October 2023.

As every year now, the festival invites companies, groups and artists to submit their proposals for participation in this year's programme. The theme chosen for 2023, honoring 10 years of marching and collaborations, is CIRCLE.

CIRCLE

The circle is a shape that encloses and defines, but in a dynamic rather than static way. The 10 years inspire us to look back and see the journey, to remember special performances, moments of meeting with the city's teams and warm collaborations, but also to plan based on the experience and feedback from the 10 years and the vision for the next decade.

In terms of the artistic creation part, with the term CIRCLEwe think:

-the circle of time, evolution, historicity, repetition that is never the same

-the circle of the community, exclusions and the attempt to remove them.

-the circle of the scene, the whole and the combination of the arts

-sustainability and the circular economy

The organisers of the 10th Mill of Performing Arts are therefore issuing an open call to artists and groups who wish to join us in composing the map of this year's program. The call is for theatre and dance performances, musical performances, inter-artistic and contemporary performances, exhibitions, and workshops in the performing arts.

Priority will be given to proposals that include accessibility elements.
Extension of the deadline for submission of proposals!
Proposals must be submitted online by 07/03/2023 at the link below:
For proposals related to the Performing Arts on Screen (MPArt.OS) section with short films and videos, the call has already been opened on the filmfreeway platform at https://filmfreeway.com/MillofPerformingArts, with the addition of a new section dedicated to social documentaries.
The 10th Mill of Performing Arts is co-organised by the Mayoralty of Culture and Sciences of the Municipality of Larissa and Synergy of Music Theatre.
For more information please contact Mill of Performing Arts:
festival@mpart.gr, 2410531778, 6947890412